Eddie Kramer
Producer Engineer  Photographer Studio Designer  Lecturer Developer
Friday, July 3rd, 2015 at 11:55am
RT @JCMastering: Such a pleasure hanging out with the one and only @EdKramerTweets at http://t.co/2DEVwnR2At http://t.co/lvsMnfHXQv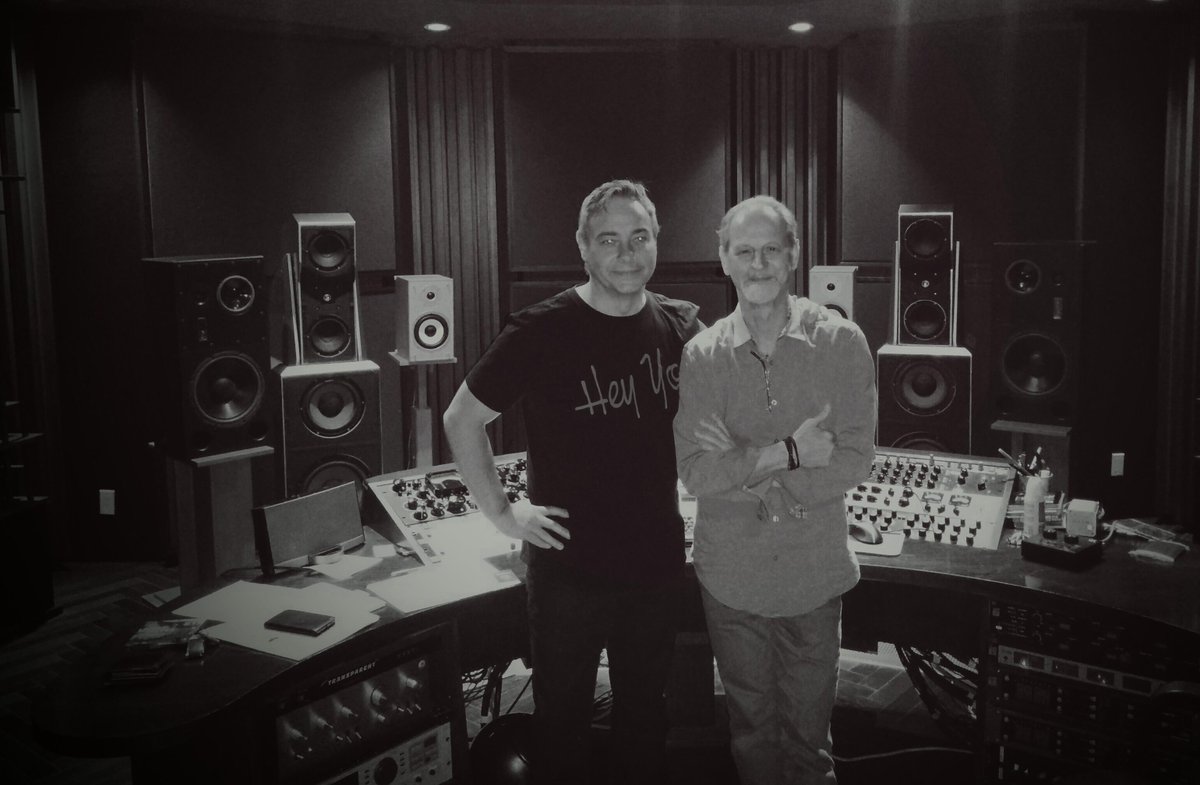 Thursday, July 2nd, 2015 at 11:18am
Use Discount Code "EVIL EYE John Bonham" to save 50% on this photo! http://t.co/vFcbRWA7C8 #LedZeppelin #JohnBonham http://t.co/yR8zwNxeLA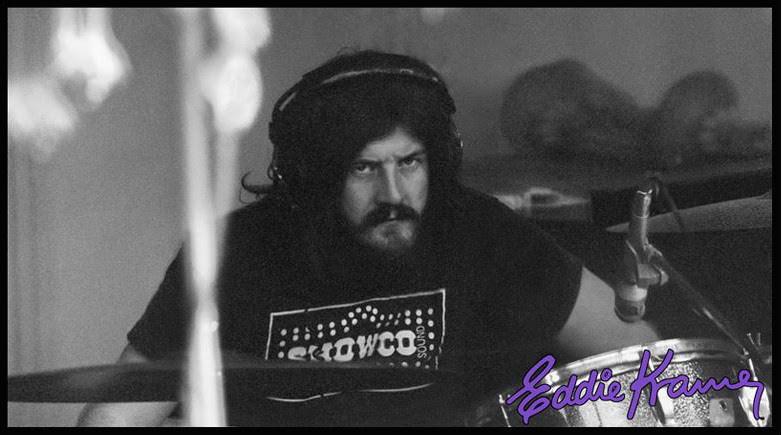 Any producer is only as good as the sounds and sights he helps create. By this standard, Eddie Kramer must be regarded as a rock icon. For nearly five decades Kramer has painted the rock landscape with his aural and visual brush working with some of music history's biggest names; The Rolling Stones, Peter Frampton and The Beatles, just to name a few. Still, Kramer is best known for three long-term associations: Jimi Hendrix, Led Zeppelin and Kiss. He not only produced and engineered music for these legendary artists but he also has set standards for rock production today, making Eddie Kramer a true innovator.
After moving to London from South Africa, Eddie began his recording career working at three of the most legendary studios in rock, Pye Studios, Regent Sound and Olympic Studios, where he recorded Jimi Hendrix, The Rolling Stones, The Beatles, Traffic and a myriad of other major recording stars.
In 1968 Kramer came to work at the Record Plant in NYC, engineering Hendrix's "Electric Lady Land" LP, and also worked with The Vanilla Fudge, Joe Cocker and NRBQ. In 1969 Kramer went independent, producing Johnny Winter's first LP and engineering "Led Zeppelin II," acknowledged by fans and critics alike as perhaps that bands most influential work.
In 1969 Jimi Hendrix hired Eddie and architect John Storyk to build a state of the art studio. After 13 months and a million dollars Electric Lady Studios was complete, and Kramer served as its Director of Engineering from 1970 -1974. During this time, in addition to producing the posthumous Hendrix records, Kramer worked with such artists as diverse as Carly Simon, Dionne Warwick and Led Zeppelin. In 1975 he began a long association with KISS, producing KISS Alive!, KISS Alive II and "Double Platinum" as well as the band's individual projects.
Over the next 4 decades he continued engineering and producing the biggest names in rock music. His close association with "Experience Hendrix, LTD", Jimi Hendrix's estate has scarcely allowed him free time out of the studio.
In addition to his legendary music career, he has been one of the key photographers of the rock world. His unique access and life long friendships with rock's luminaries have given him access to a world others rarely see. Eddie's photographs have been exhibited in some of the world's most prestigious galleries and museums and have become prized possession of international collectors. Such galleries include:
VH1 Corporate headquarters New York City
San Francisco Art Exchange (Jimi Hendrix Photo Exhibition)
The Shooting Gallery, Hollywood CA.
VIP Gallery, Rotterdam, Holland.
Gallerie Profilen, Aarhus, Denmark.
Wild About Music Gallery, Santa Monica LA.
Von Dutch clothing store, Hollywood, CA
Gallery Lou Lou, Santa Fe, NM.
The Celebrity Vault, Beverly Hills, CA.
Blink Gallery, London, UK
Morrison Hotel Gallery, Soho, NYC
Morrison Hotel Gallery, Del Mar, CA.
Metropolis Studios, London, UK.
Grammy Museum, Los Angeles, CA
Proud Gallery, London, UK.
Eddie continues to engineer and produce new artists, as well deliver seminars and master classes, and develop recording software for WAVES and guitar pedals for F-Pedals.